Scattered Sounds Productions> While Whispers Wait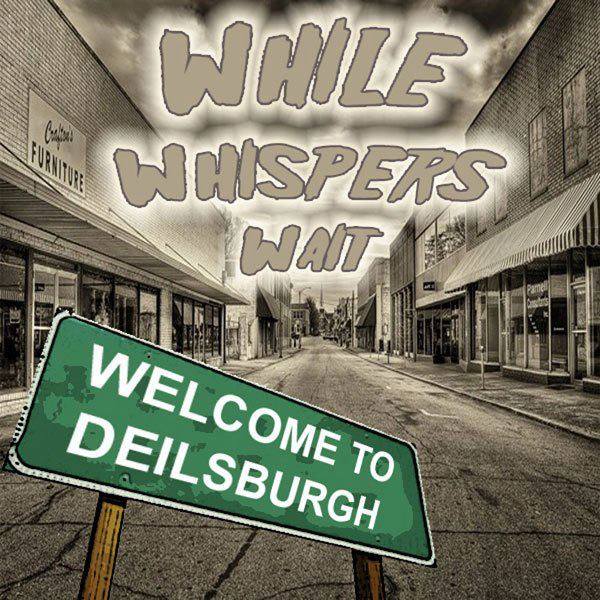 While Whispers Wait
Episode 1 - A mysterious mishap in a moblie home park alarms certain residents in the small town of Deilsburgh, Pennsylvania who fear that supernatural forces are to blame. The town's newly elected sheriff doubts her ability to step into the job and wonders why her father is opposed to her taking the position.
Episode 2 - Sam has a run in with the mayor of Deilsburgh. George prepares to rent out The Empty Lot. Pippa is stunned when she sees the museum's startling new exhibit!
Episode 3 - Sam meets with Sheriff Russell. Lynette continues her plot. Strange events disturb Dak. Elise meets her new assistant. A stranger sparks Pippa's interest. Maggie receives an upsetting phone call.
Episode 4 - Simon discovers Pippa's secret. Maggie confronts George. Harry expresses his concerns to April. Elise is rattled by Lynette's visit to The Coachman's Rest.
Episode 5 - Sam and Jessie express their concerns about Lynette. Lucas has a run-in with Laura.. The new artifact at the museum has a strange effect on David. Elise tries to reassure Lynette that a ghost from their past poses no threat to them.
Episode 6 - Simon is rattled when he sees someone from his past. Pippa is creeped out by David's obsession. Lynette confronts her brother. Elise receives an unexpected offer for help. Hattie embarks upon a mysterious errand. Percival prepares to leave for Deilsburgh. A ghost from the past arrives in town.